Artistic Profile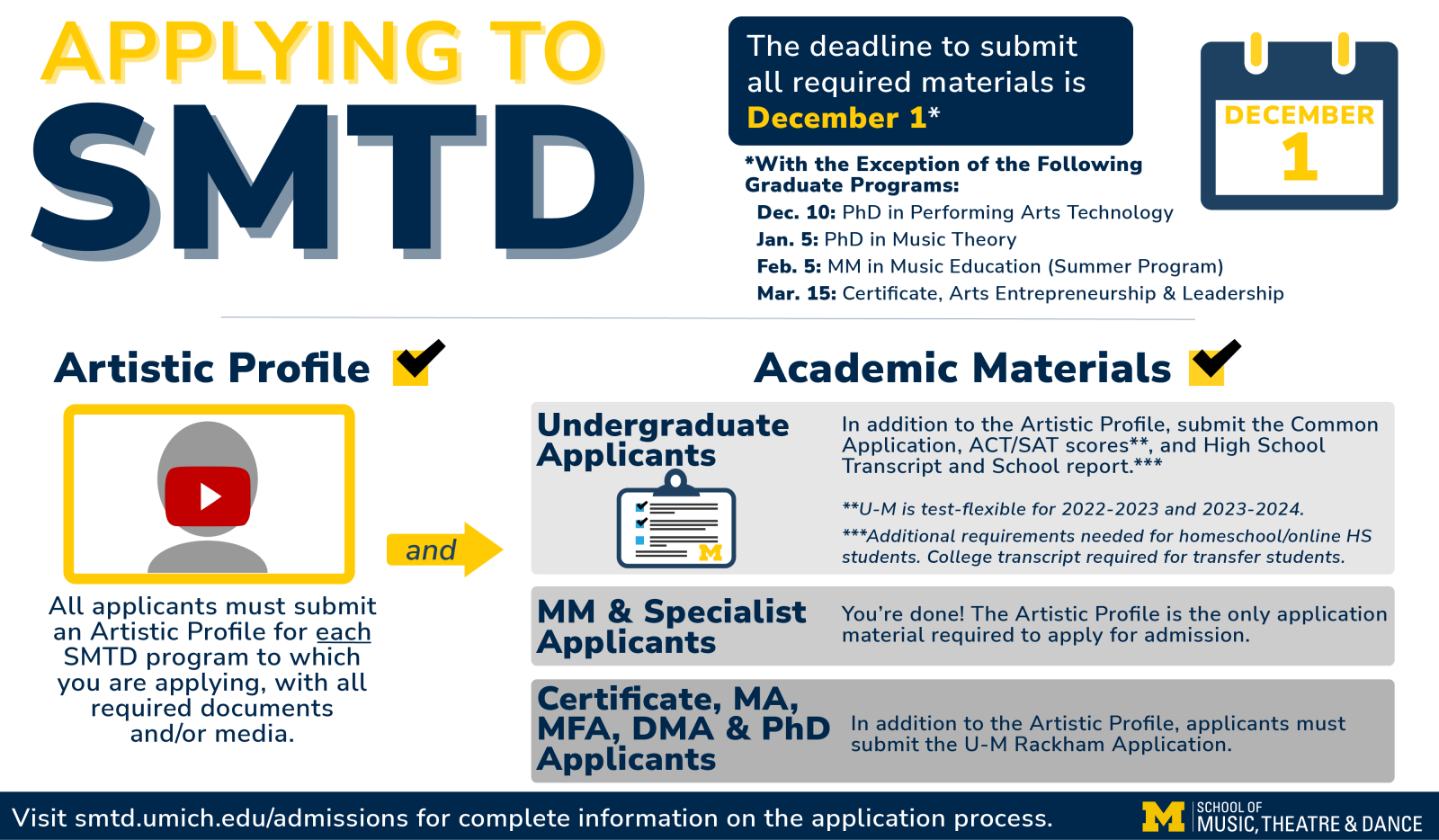 Thank you for your interest in the School of Music, Theatre & Dance!
To continue working on an existing Artistic Profile, log in as a Returning User. To start a new Artistic Profile, create an account.
If you are applying to multiple programs within SMTD (i.e. Musical Theatre and Acting), you must submit a separate Artistic Profile for each program.